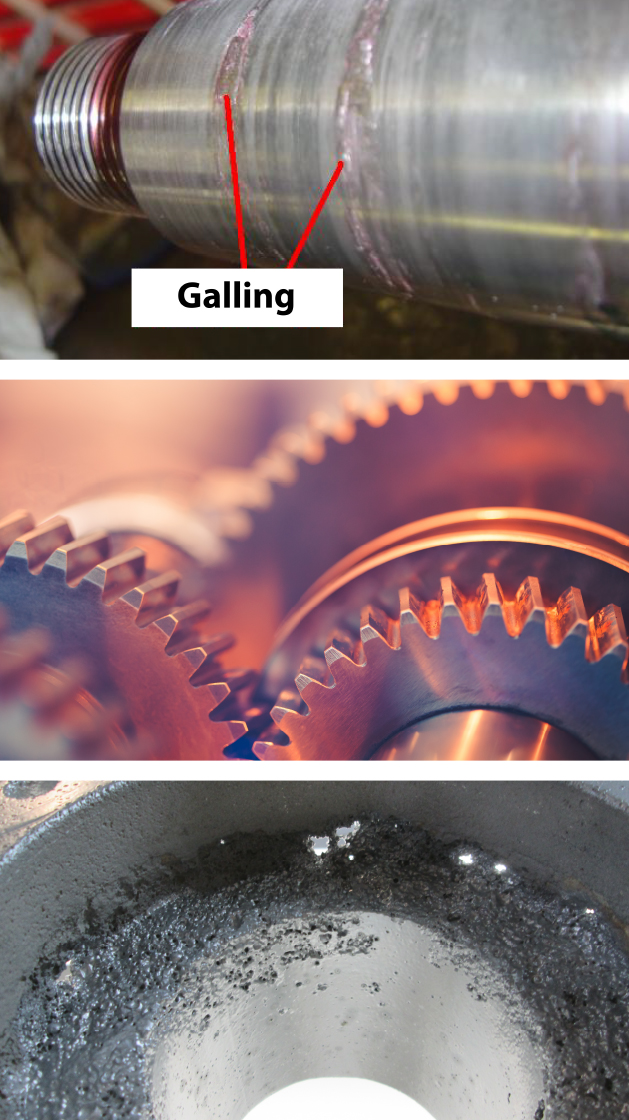 ANTI-SEIZE COPPER
Anti-Seize is copper based, superior mechanical lubricant, anti-seizing and sealant compound formulated to protect metal parts subjected to extreme pressures and sustained high temperatures.
Superior adhesion compatible with other lubricants. Promotes the future easy removal of fasteners in hostile environments.
This high temperature, anti-seizing agent can also be used as a quality protective coating. Temperature range to 2,000°F.
FEATURES:
• Lubricates, Protects, Seals
• Excellent adhesion
• Copper Fortified
• New Clinging Formula
• Temperature range works from to 2000° F
• High E.P. capability
• Water repellent
• Non-melting
• Non-gumming and non-hardening
• Prevents galling, seizing and galvanizing action
SUGGESTED USES:
• Truck and Auto
• Transmission Power Equipment
• Construction
• Metal Moulding Equipment
• Public Utilities- Railroads
• Marine Engines and Equipment
• For use on
• Bolts
• Studs
• Acts as a lubricant on bearings, slides.
AVAILABLE:
Aerosol - CS 12
ITEM #:
494645