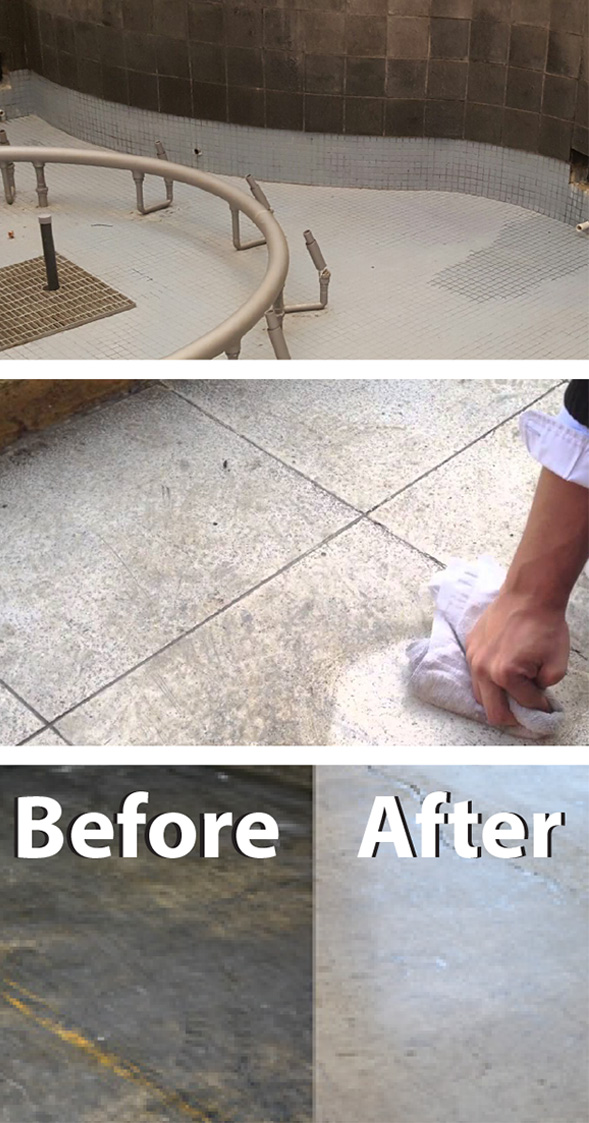 MAXI BLUE
Is a powerful concentrated surface concrete renovator which replaces muriatic acid. MAXI BLUE quickly penetrates to break up and dissolve lime deposits, scale, rust, algae, stains, mineral sediments, and scum.
FEATURES:
• Provides a powerful, rapidly
penetrating, cleaning action without the
fuming,excessive corrosion, and handling hazards of raw
muriatic acids.
• Is safe to use on most metals,
including copper, brass, aluminum, and painted surfaces.
• Effectively dissolves insoluble films and deposits that would
normally require scrapping, chipping, or brushing
• MAXI BLUE is used full strength
to remove scale from metal parts and equipment, and is diluted
for removing mortar film, insoluble carbonates, oxides, etc.
SUGGESTED USES:
• Remove excess concrete, masonry splatter
• Removes suntan and body oil from swimming pool sides, gang showers,
walk areas, and aprons
• Removing mud and corrosion deposits from concrete parking areas,
driveways, and retaining walls.
AVAILABLE:
Drum 15 Gallons, Pail (5 Gallons),
1 Gallon - CS 4 & 1 Quart - CS 12
ITEM #:
MXB