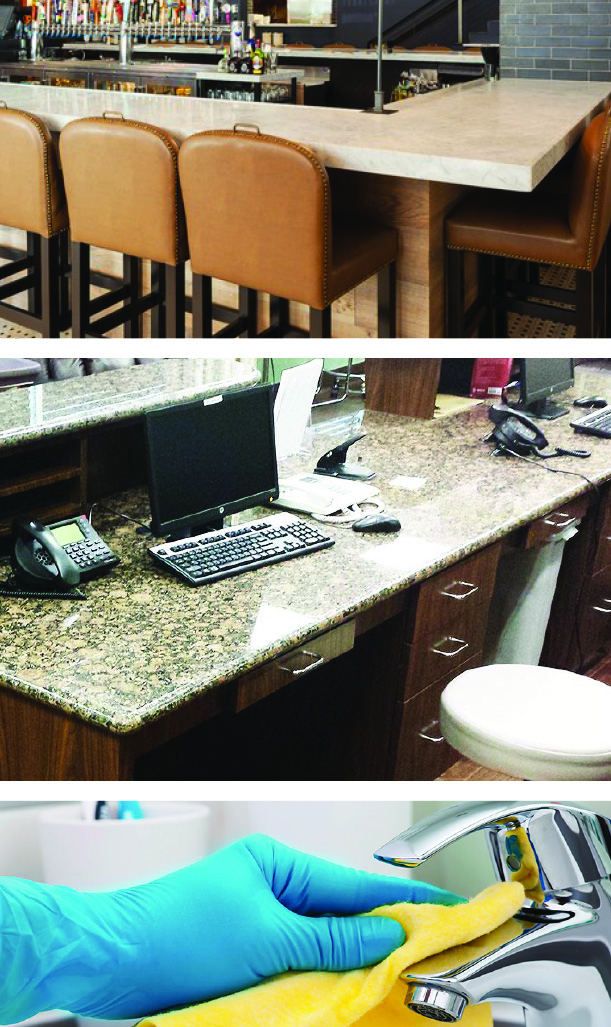 MULTI-PURPOSE DISINFECTANT CLEANER
Hospital use, broad spectrum disinfectant. Disinfects against Staphylococcus Aureus, Salmonella Choleraesuis, and Pseudomonas Aeruginosa. Eliminates Trichophyton Mentagrophytes (the cause of Athlete's Foot Fungus).
Broad spectrum quaternary formula kills HIV-1 (AIDS virus) and disinfects 10 major organisms including Herpes Simplex Types 1 and 2, and Influenza viruses.
FEATURES:
• Bacteriocidal, Virucidal, Fungicidal
• Disinfects. Antimicrobial.
• Non-abrasive
• No Scrubbing,
• No Rinsing
• Kills HIV
• Prevents and Controls Molds and Mildews
• Spray Anyway 360 degree Valve
• Cleans, Shines, Deodorizes, and Disinfects
• Controls mold and mildew.
• Deodorizes as it cleans and requires no rinsing
• Removes rings and discoloration without harmful abrasives
• Safe on chrome, plastic, enamel, porcelain, and fiberglass
SUGGESTED USES:
Penetrating foam dissolves and
lifts away:
• Soils
• Debris
• Body oils
• Grease
• Grime and stains.
• Powerful cleaner for use on:
• Floors, walls,
• Garbage cans
• Showers
• Lavatory fixtures, and more.
AVAILABLE FRAGRANCES:
Aerosol - CS 12
ITEM #:
10519