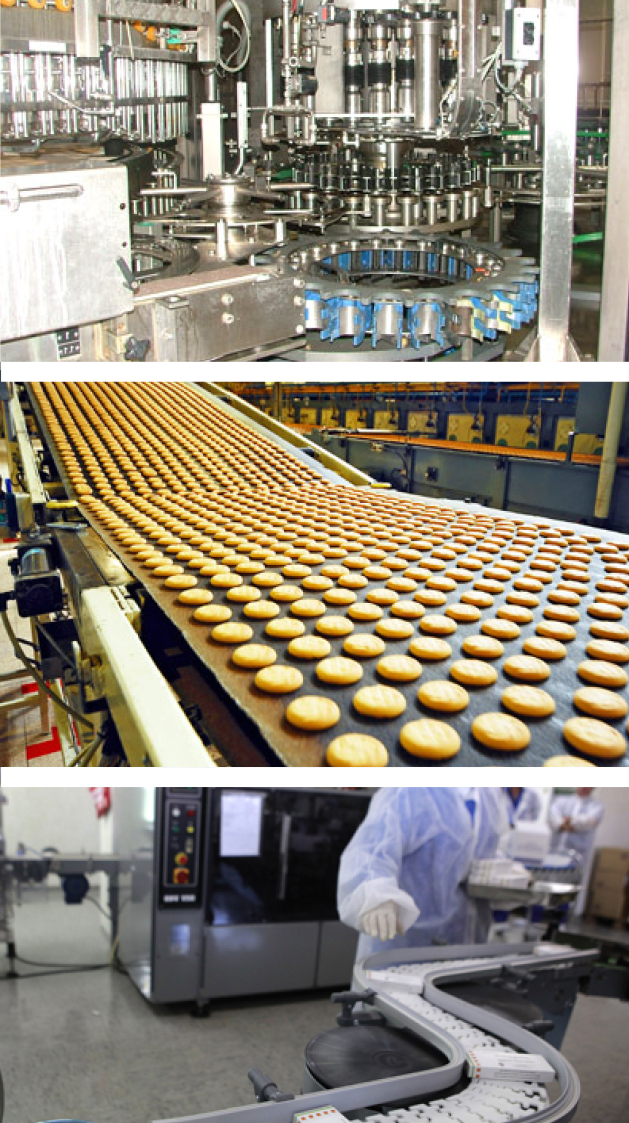 FOOD GRADE SILICONE LUBRICANT
For industrial use - not for retail sale - for use in the manufacturing process only.
This Silicone Spray with incidental food contact may be safely used on machinery used for producing, manufacturing, packing, processing, preparing, treating, packaging, transporting, or holding food. This Silicone Spray may be used on food-processing equipment as a protective anti-rust Film, as a release agent on gaskets or seals of tank closures, and as a lubricant for machine parts and equipment in locations in which there is exposure of the lubricated part to food.
Contains: Dimethylpolysiloxane (Poly Dimethylsiloxane; Dimethyl Silicone Fluid) with viscosity
over 300 centistokes is listed in FDA regulations as a lubricant with incidental food contact.
EATURES:
• Safe on Plastic
• Stops Sticking
• Heat Stable from –40°F to over 392°F
• Non-Chlorinated
• For Food Packaging and Processing Equipment
• Ends "poly build-up" on surfaces such as mandrels, transfers chutes, and guide rails on paper carton machines
• Coats hot or cold sealing bars on heat-sealing equipment
• Prevents waxes, films, adhesives, and glues from collecting and jamming high speed equipment
• Keeps waxed paper and plastic film from sticking and tearing
• Eliminates pile-up, browning and ink smear and assures a clean package every time
SUGGESTED USES:
• Meat and Poultry Plants
• Packaging Plants
• Container Molding Operations
• Bottling Plants
AVAILABLE:
Aerosol - CS 12
ITEM #:
59011