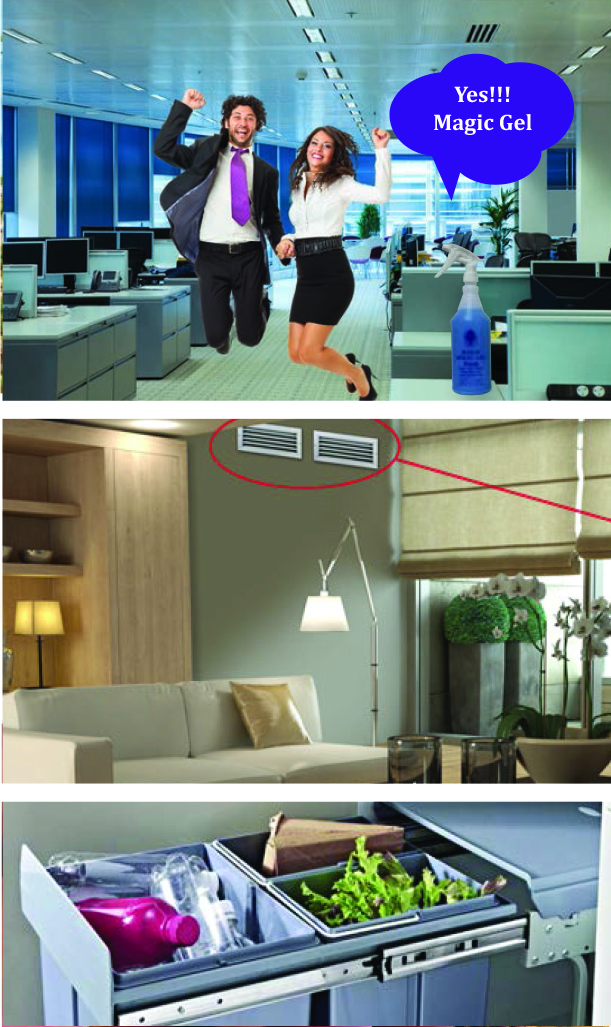 MAGIC GEL
Gelled room odor control sprays like a liquid and clings like a gel so it continuously releases fragrance over time. When sprayed on air intakes, air vents, fans, and door frames, the fragrance is circulated throughout the entire room faster for more immediate results.
FEATURES:
• Non-staining and residue free upon drying
• Shipped with high viscosity trigger sprayers
• Pleasant but powerful tropical fragrance lasts up to 4 weeks
• Sprays clear and dries to an invisible gel that vaporizes slowly over time
SUGGESTED APPLICATION:
Use full strength, or diluted in solution.
• Wall, floor, carpeting, waste, containers,
ceiling tiles, urinals, toilets, and sinks.
• Laundry rooms, locker rooms
• Garbage cans, basements
• Sickrooms, washrooms, kitchens
• Vaults and/or wherever else an objectionable odor may occur.
AVAILABLE FRAGRANCES
1 QT - CS 12
ITEM #:
9952 - GREEN APPLE
9951 - FRESH
9957 - TROPICAL BLOOM
9959C - COMBO FRAGRANCER