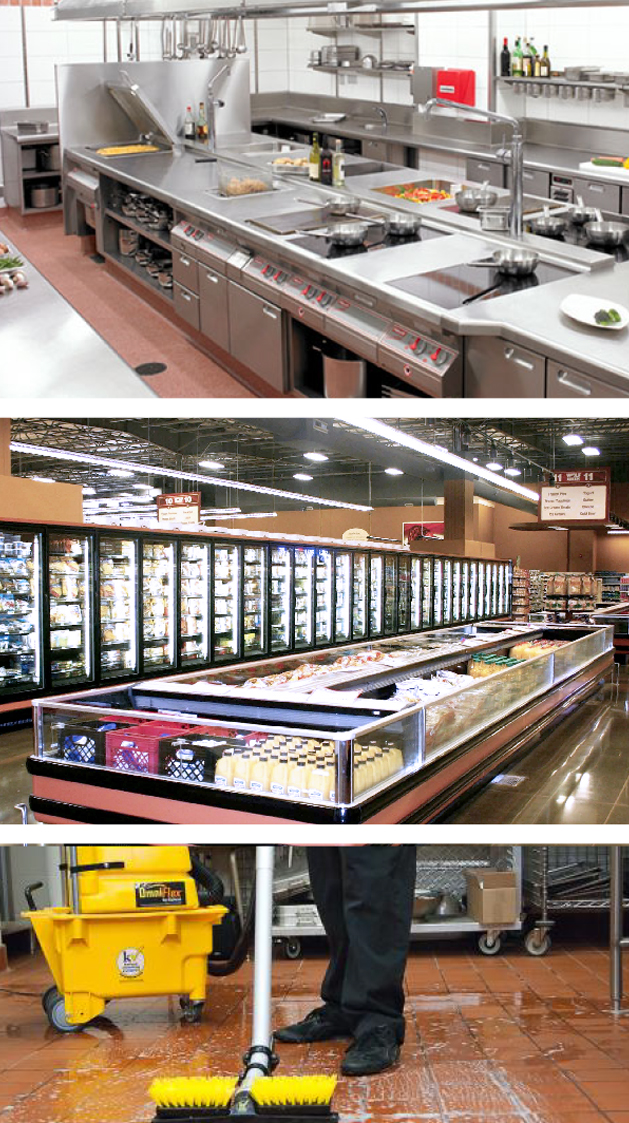 BIOSOL
An outstanding product for tough jobs of all kinds.
Ultra concentrated formula... you can't find a better degreaser!
Safe, versatile and powerful, it will remove grease, grime and stains of all types.
FEATURES:
• Environmentally-Friendly
• Biodegradable
• Low Foaming Action - Rinses Clean
• Non-Toxic
• Non-Corrosive - Will Not Damage Surfaces
• Alkali-Penetration Technology (APT) - Removes Dirt and Grease Quickly and Easily
USDA AUTHORIZATION:
• USDA A1, authorized for use in Federally inspected meat and poultry plants.
SUGGESTED USES:
• Air Conditioning, Ducts, Grills, Filters, Etc.
• Airplanes
• Concrete Floors
• Conveyors
• Distilleries [Whiskey Stains, Etc.]
• Electric Motors
• Engines
• Exhaust Fans, Vents & Flues
• Kitchen [Ovens]
• Kitchen [Walls, Ceilings, Tiles & Counters]
• Lavatory Basins
• Linoleum - Asphalt - Rubber Tile
• Machinery and more area uses
AVAILABLE:
Drum 55 Gallons, Drum 15 Gallons,
Pail (5 Gallons), 1 Gallon - CS 4 &
1 Quart - CS 12
ITEM #:
OP5857