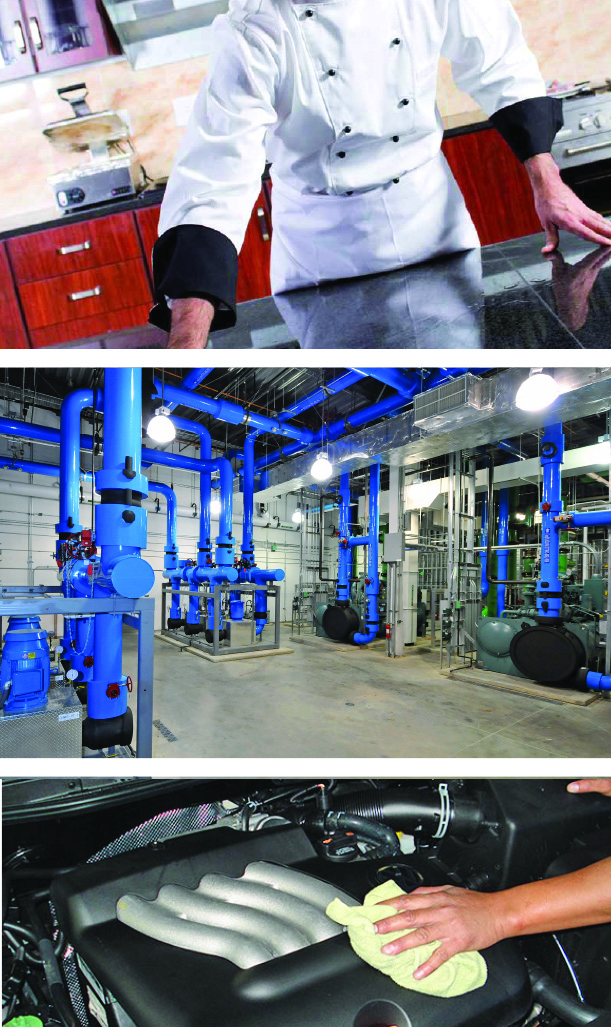 YES! FORMULA 99
YES! FORMULA 99 is a highly concentrated, cleaner degreaser specially formulated, to tackle the most difficult cleaning jobs in the areas that need it most. As a powerful industrial cleaner or for general purpose cleaning you'll want to reach for YES! FORMULA 99
FEATURES:
• Is non toxic
• Non-irritant
• Safe on most painted surfaces and all types of Floors.
SUGGESTED APPLICATION:
In the kitchen YES! FORMULA 99 is excellent for removing:
• Dirt & grease from ovens
• Exhaust fans
• Counter tops
• Floors
• Walls
• Appliances
In the garage use YES! FORMULA 99 to clean:
• Engines
• Exhaust stains
• Oil & grease from floor & tools
• In industrial setting use Formula 99 for removing:
• Grease
• Oil from machinery & equipment
• Cleans metal in dip tanks
In office use YES! FORMULA 99 to to mop, wipe or spray on surfaces and watch dirt and grease disappear.
YES! FORMULA 99 removes grease and grime, lipstick, crayon marks, rubber burns and much more.
AVAILABLE:
Drum 15 Gallons, Pail (5 Gallons), 1 Gallon - CS 4 & 1 Quart - CS 12
ITEM #:
90832