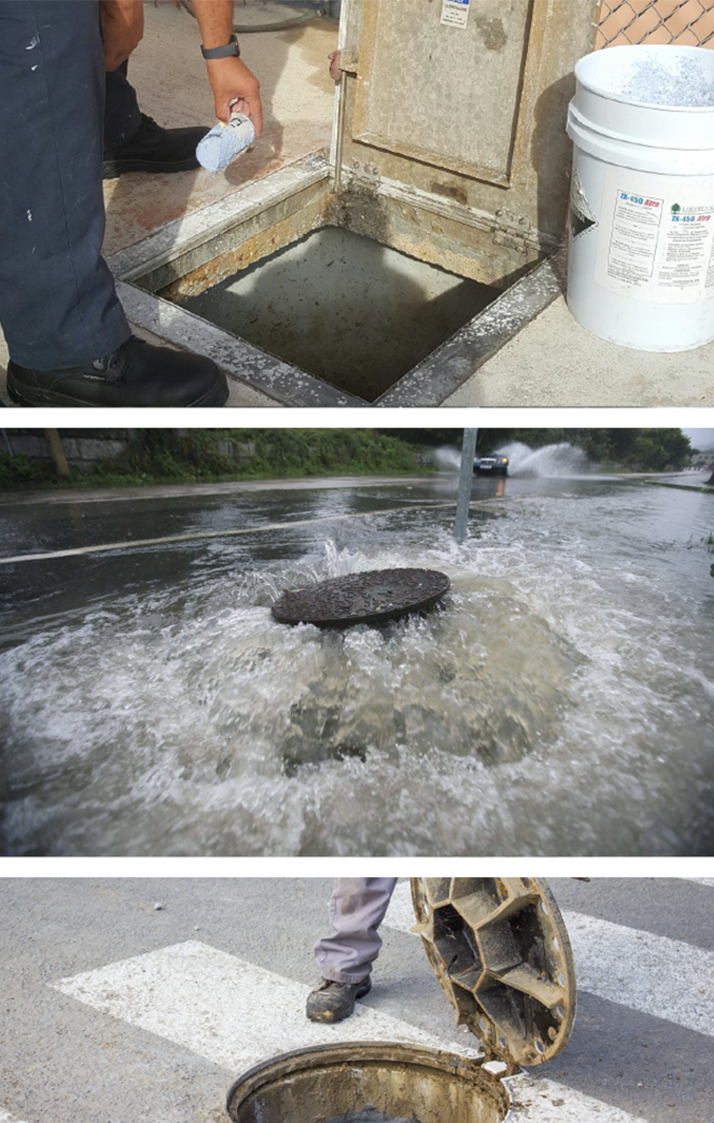 ZX-450 SEWER REAMER
Sewer concrete line opener
This product is a powerful chemical compound made for unstopping and cleaning sewer lines. When activated by water, this product generates heat and agitation, emulsifies grease and oil, attacks and dissolves roots and paper. This highly effective compound provides deep penetration, is non-corroding, will attack hardened detergents and contains a highly visible tracing color. ZX-450 is a safe, encapsulated, color coded sewer solvent.
FEATURES:
• Highly Effective: High energy formulation improves penetration into clogged lines by producing extra heat.
• Encapsulated Formula:Time release
encapsulation allows it to retain most of its reactive power to be released when it reaches actual blockage point. Safer:
• ZX-450 does not produce flammable or explosive vapors as it produces heat. Catalytic action eliminates sewer explosions
due to hydrogen gas.
• Color Coded: Z• X-450's red color helps pinpoint stoppages throughout the system.
SUGGESTED USES:
• Food processing plants
• Industrial plants
• Municipalities use ZX-450 to unclog stoppages due to tree roots, cloths, paper, and other cellulose debris or organic matter.
Sewer ZX-450 must be used in accordance with label directions.
AVAILABLE:
Pail 60#
ITEM #:
C-723B