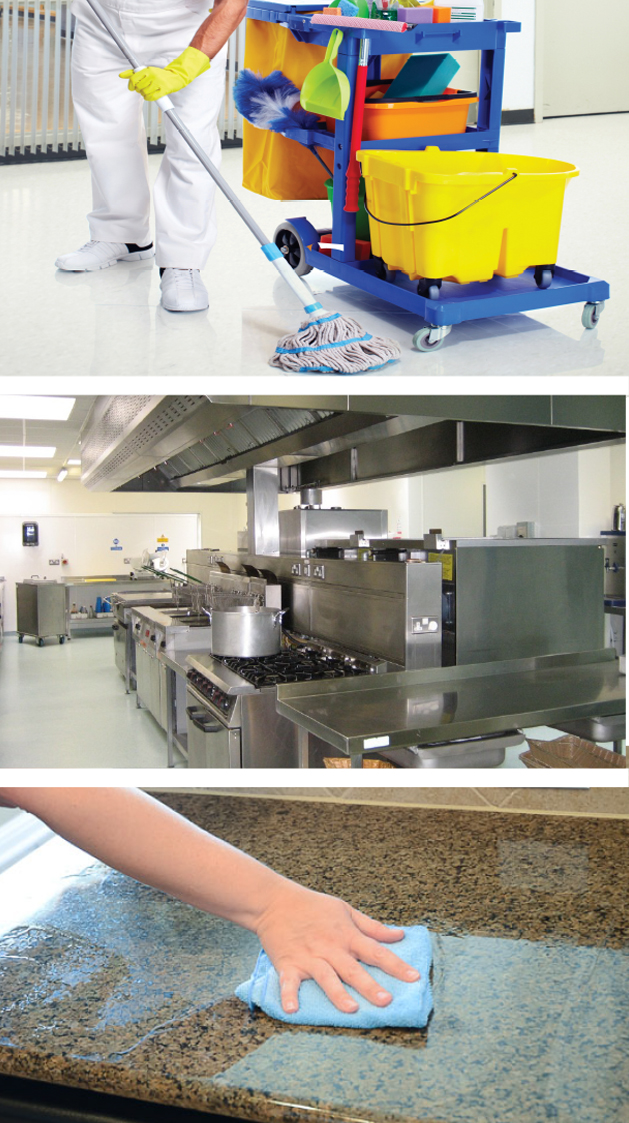 ECO-SAFE
Multi-Purpose Cleaner
Eco-Safe Multi-Purpose Cleaner is strong enough to clean any surface not harmed by water and mild enough to use on painted surfaces. This green cleaning product meets the toughest
environmental standards to industrial and institutional cleaners based on its reduced human and aquatic toxicity and reduced smog production potential.
FEATURES:
• Safe on painted surface & finish floor
• Biodegradable
• Concentrate
• Is VOC compliant
• Using the ASTM D 488, Gardner Scrub Test
• Used to clean brick & cement walls, kitchen
stove canopies and hood.
SUGGESTED USES:
• Kitchen [Ovens]
• Kitchen [Walls, Ceilings, Tiles & Counters]
• Refrigerators/freezers
• Metal Surfaces
• Plastics
• Power Units
• Terrazzo - Tile - Marble
• Concrete Floors
AVAILABLE:
Drum 15 Gallons,
Pail (5 Gallons),
1 Gallon - CS 4 &
1 Quart - CS 12
ITEM #:
C-805