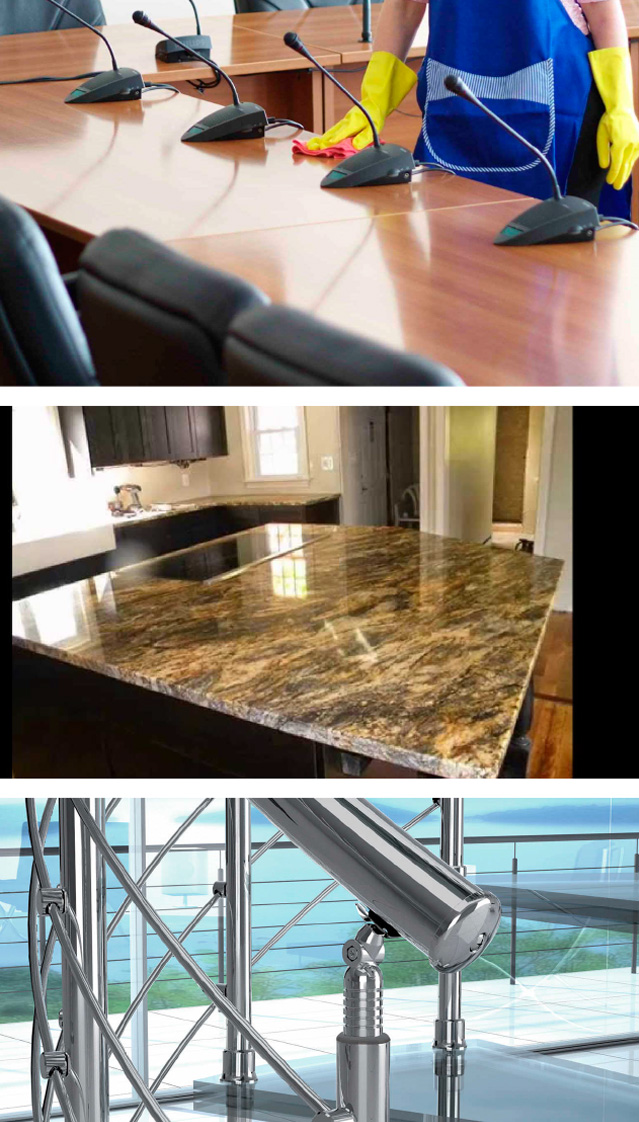 FURNITURE POLISH:
Polishes and Protectants
A quality blend of proven cleaners, 100% natural beeswax and special oil. Nourishes and moisturizes fine wood surfaces.
Spray wax on, wipe dirt off! No waiting, no rubbing. Just spray, then dust; dirt stains and fingerprints disappear. Leaves a clean hard wax finish that resists dust, grime, and water.
FEATURES:
• Imparts a durable gloss to all finished surfaces as you dust
• Cleans, Polish, & Protects
• With pure lemon oil & 100% Beeswax
• Spray on—wipe off
• Contains a rich blend of refined waxes, lemon oil and cleaners
• Enhances the beauty of fine furniture and other wood surfaces
• Protects against water spills, stains and ordinary wear
SUGGESTED USES:
• Furniture
• Formica
• Woodwork
• Leather
• Vinyl
• Brass,
• Chrome
• Stainless steel
• Tile
• Marble
• Appliances
• Glass surfaces
AVAILABLE:
Aerosol - CS 12
ITEM #:
15418