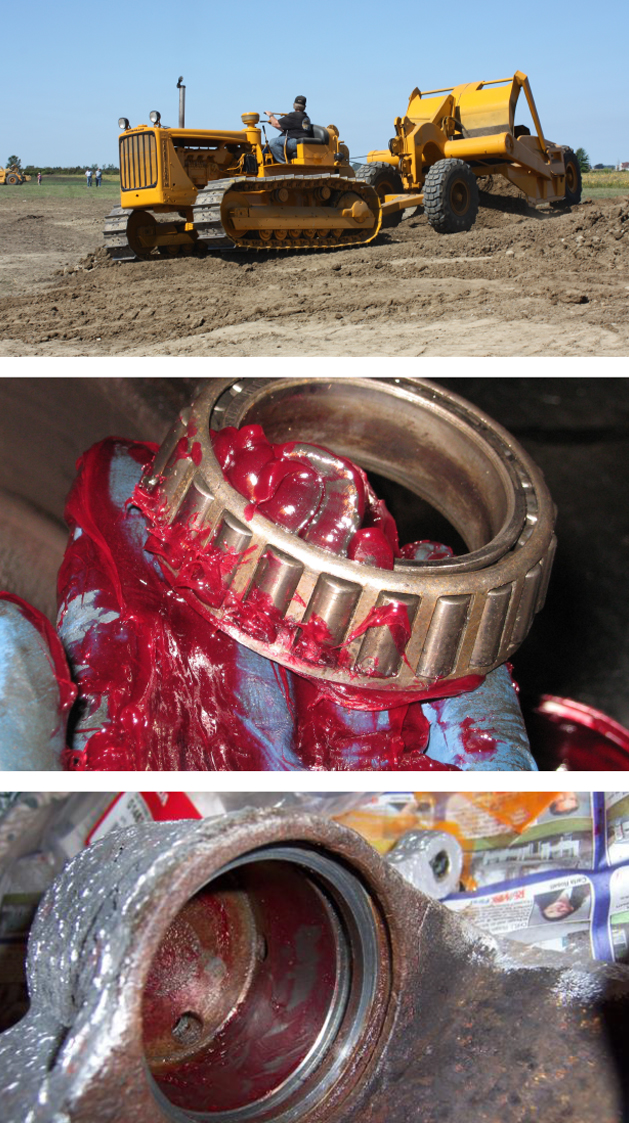 RED GREASE
Is an all purpose non-melt grease especially formulated with extreme pressure and anti-wear additives to provide heavy duty service. It is one of very few greases able to withstand heavy shock load and impact pressures of 65 Timken load capabilities. This product has excellent adhesive and cohesive properties. It resists most acids, weather, dirt, salt-spray, steam and oxidation. Our product protects equipment indoors or outdoors even under high temperatures and heavy loads.
FEATURES:
• Exceptional resistance to acids, water, salt-spray, weather, dirt, dust, steam and oxidation.
• Exceptional adhesive-cohesive and anti wear proper ties.
• Gives Extra "cushioning" that reduces shock and noise. Performs at a wide variety of temperatures up to 550°F.
• Excellent outdoor resistance, extreme pressure and high heat resistance. Water resistant too.
• High Shock and impact resistance. No pound out or thin out.
• Seals out dust-dirt-contaminants, prolongs life of metal parts.
• Contain special corrosion and rust inhibitors.
• Excellent load carrying capacity - 65 timken load.
SUGGESTED USES:
• Agricultural equipment
• Industrial machinery
• Transportation
• Construction
• Marine equipment
• Cement Plants
• Food Plants
• Aircraft
• Elevators
• Still Mills
• Sewage Plants
• Textile Plants
AVAILABLE:
Tube - CS 24
Tube - CS 24
ITEM #:
1003057