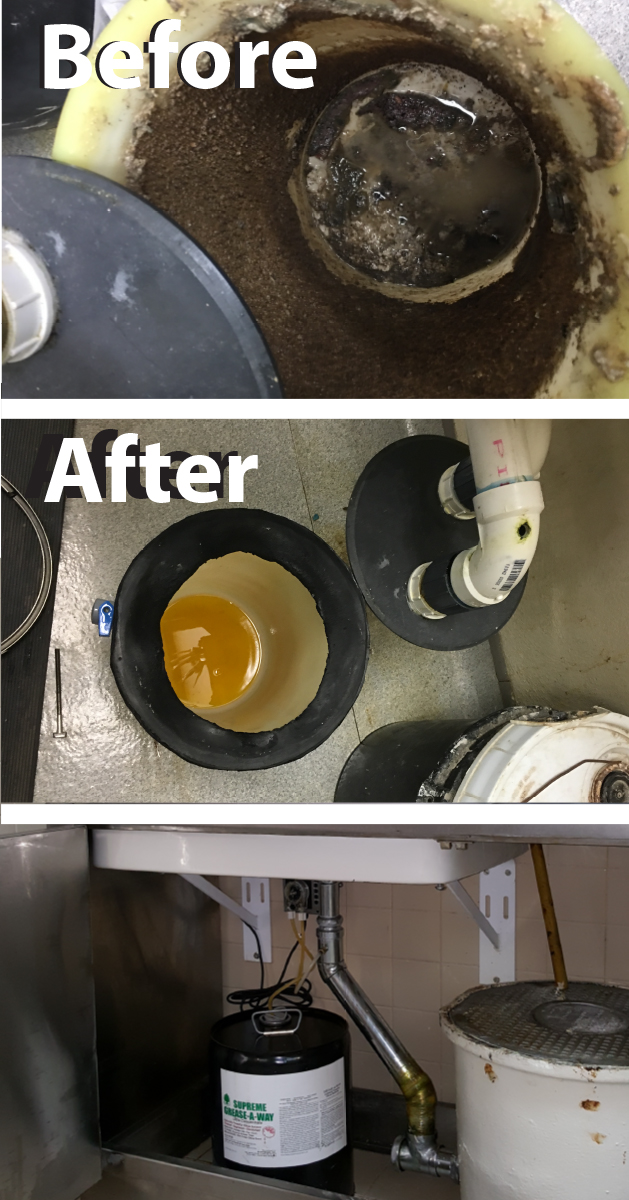 GREASE-A-WAY
All-natural citrus-based
Grease-A-Way is an all-natural citrus-based formulation that quickly dissolves grease. Eliminates greasy, slippery floors. Eliminates offensive slime and scum deposits associated with drains, grease traps, and disposals. Overcomes repulsive odors and produces a fresh citrus aroma. Grease-A-Way eliminates deterioration caused by excess heat or corrosion generated by acid or alkaline drain openers and maintainers, and is safe on metal pipes. Grease-A-Way has no explosive blowbacks and wont burn the skin.
Grease-A-Way is safer to handle than caustics or acids. Grease-A-Way natural formula is biodegradable. No chlorinated solvents are present. Eliminates noxious fumes. Regular use will keep area clean and fresh smelling.
FEATURES:
• Dissolves grease
• Controls odors
• Safe to handle
• All Natural
• Non-Polluting
• Non-acid
• Non-caustic
• Non-Corrosive
SUGGESTED USES:
• Sewage Plants
• Drain Cleaner
•Drain & Grease Trap Maintenance
• Control Odors
• General Cleaning & Degreasing
• Carpet, Spot And Spill Removal
AVAILABLE:
Drum 15 Gallons, Pail (5 Gallons),
1 Gallon - CS 4 & 1 Quart - CS 12
ITEM #:
27