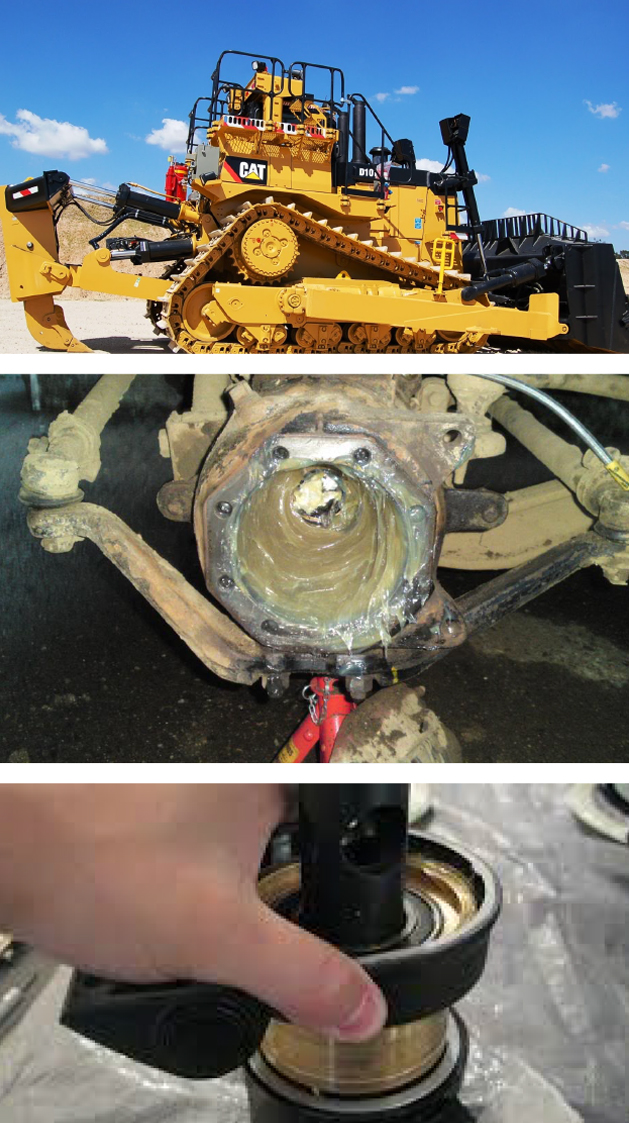 GREASE - GOLD
This product is a tough, durable gold colored non-soap bentone base, non-melt grease, fortiFied with extreme pressure additives that provide a timken load capacity of 65. This is one of very few grease compounds that is designed to absorb shock loads and impact pressures of 65 timken load capabilities; yet remain extremely stable under a wide variety of conditions including heat, moisture, acid and alkalies.
COMPOSITION & CHARACTERISTICS:
This products is manufactured from carefully selected base stocks to meet the most critical industrial and commercial requirements.
The polarity of this excellent grease provides grater metal adhesion and protection from corrosive atmospheres including strong acids and alkalies.
The product will not melt and run even at high operating temperatures.
The unique combination of high viscosity index paraffinic base stocks, modifiers and improvers, coupled with an inorganic gelling agent, enables the grease to be pumped equally well in low or high temperatures.
This products not only lubricates better, but because of its tenacious film strength, will last longer and require less replacement and less frequent lubrications.
SUGGESTED USES:
• An all-pourpose grease.
• Bell & Roller Bearings
• Sleeve Bearings
• Wheel Bearing
• Disc Brakes
• Fifth Wheels
• King Pins
AVAILABLE:
Tube - CS 24
Tube - CS 48
ITEM #:
1003082