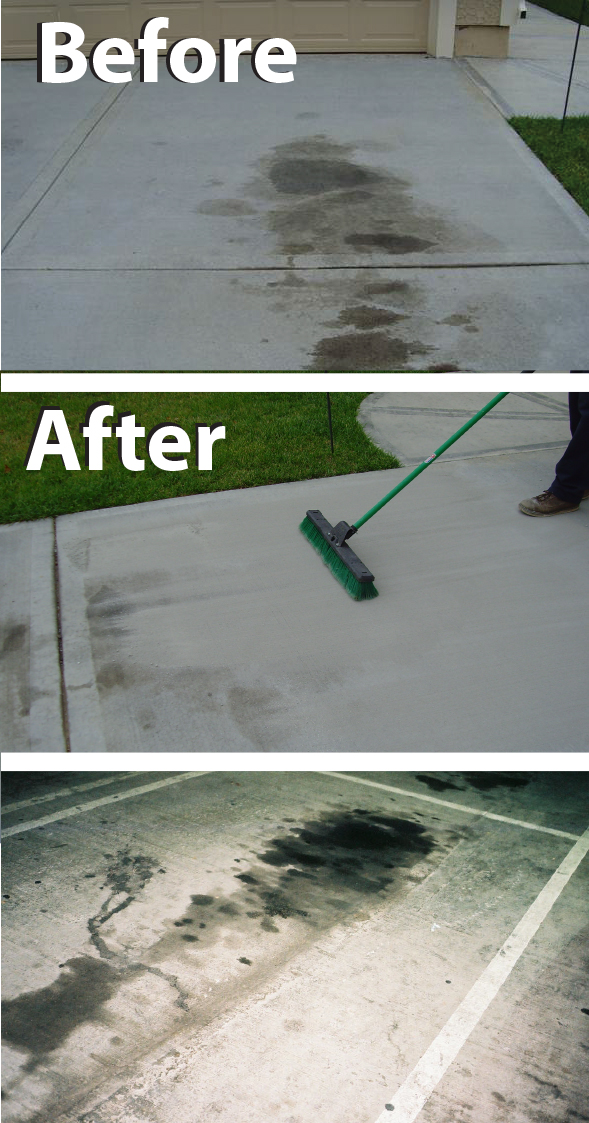 Dispersol
Penetrant and emulsifier for grease and oil spills. DISPERSOL works rapidly to penetrate and emulsify grease, oil, lubricants, and soils in parking areas, driveways, and paved walks.
FEATURES:
• Penetrates and emulsifiers quickly
• Reduces accident risks: removes oil and grease spills
• Reduce the costly damage caused by
patrons tracking oil and grease from parking
• Easy to use, just spray DISPERSOL on, let stand, agitate lightly, and rinse.
• Fast-Acting, works faster and more effectively than detergent
• Safe, eliminates the need for harsh acids or strong caustics
• 100% Rinsability, easily rinses away with ordinary garden hose pressure.
SUGGESTED USES:
• Is used to clean oil and grease spills from:
• Asphalt
• Concrete driveways
• Walkways
• Floors
• Parking areas,
• In and around commercial buildings such as hotels, banks,
hospitals, garages, and industrial shop areas
AVAILABLE:
Drum 15 Gallons,
Pail (5 Gallons)
ITEM #:
OP5837